INTRODUCTION
---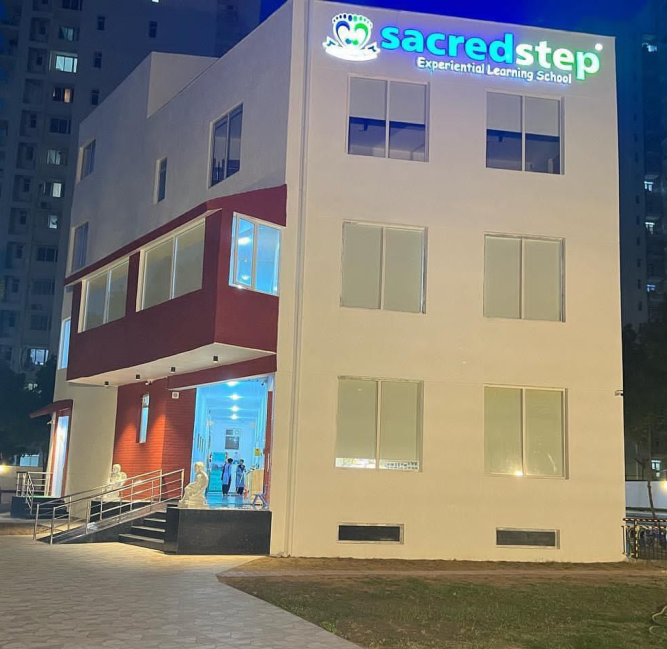 Sacredstep Experiential Learning School derives its foundation from the biblical quote:
Train up a Child in the way he should go, and when he is old he will not depart from it.
Proverbs 22:6
The School lays emphasis on deep rooted education which will bear fruits life-long. Education imbibed becomes child's second nature, and will never be obliterated. Teaching young minds is a task that cannot be taken lightly, it is full of challenges and responsibilities. However, it is a task that is also full of excitement, wonder and joy. At Sacredstep Experiential Learning School, we strongly believe that all children are capable of learning and shining in their own right, provided they have the proper environment, motivation and direction.
A journey of a thousand miles begins with a First Step.
We believe that if the first step taken is right, the rest of the journey falls in the right direction and the life's mission starts.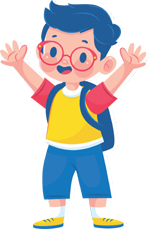 WHY CHOOSE SACREDSTEP
---
Dear Parent,
Sacredstep Experiential Learning School has a comprehensive approach to educate and enrich our children. Our Constructivist Early Childhood Curriculum is based on experiential learning; we firmly believe that life experiences and self-discovery is the most appropriate approach for a young mind's growth and learning. Our experienced and highly qualified teachers enable each child to reach his or her highest potential by supporting children wherever they are on their own learning path.
Our low child-to-teacher ratio enable our teachers to:
Spend quality teaching time with each child;
Develop close child-teacher bonds of affection, trust & respect;
Assess each child's social, emotional, cognitive & physical growth.
Work to achieve the best learning outcomes in each child.
We have actively incorporated NEP-2020 in our school curriculum with an objective to build skills that set strong foundation for success in children's upcoming school life and beyond.

News & Updates
---
PROGRAMMES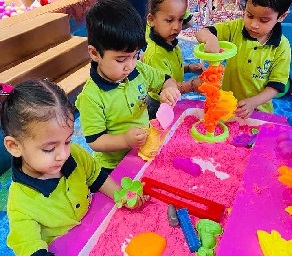 ---
Pre-school
9.30 am to 12.30 pm / 5 days a week
PLAYGROUP - 1.5 year to 2.5 years
PRE-NURSERY - 2.5 year to 3.5 years
NURSERY - 3.5 year to 4.5 years
KG - 4.5 year to 5.5 years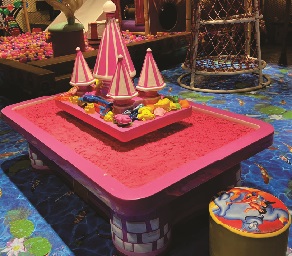 ---
Magic Cave
10.00 am to 8.00 pm / 7 days a week
Soft play area for toddlers
Play area for kids
Birthday party packages
External kids allowed on hourly basis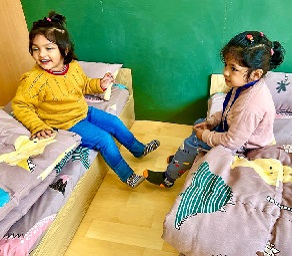 ---
Day-Care
Day-Care - Infants 4 months to 1.5 years
Full Day-Care + Pre-School
8.00 am to 6.30 pm
Extended Half Day + Pre-School
8.00 am to 3.00 pm
Day-Care [After-School]
External Children
Emergency Day care
3 years to 10 years
* Only for registered parents
Nutritious meals prepared in school kitchen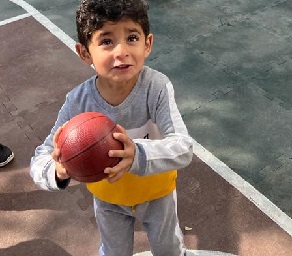 ---
Activity Centre
Music-Instrumental / Vocal
Dance-Western / Indian
Theatre classes by Global Actor's Group
Football Club
Robotics Club